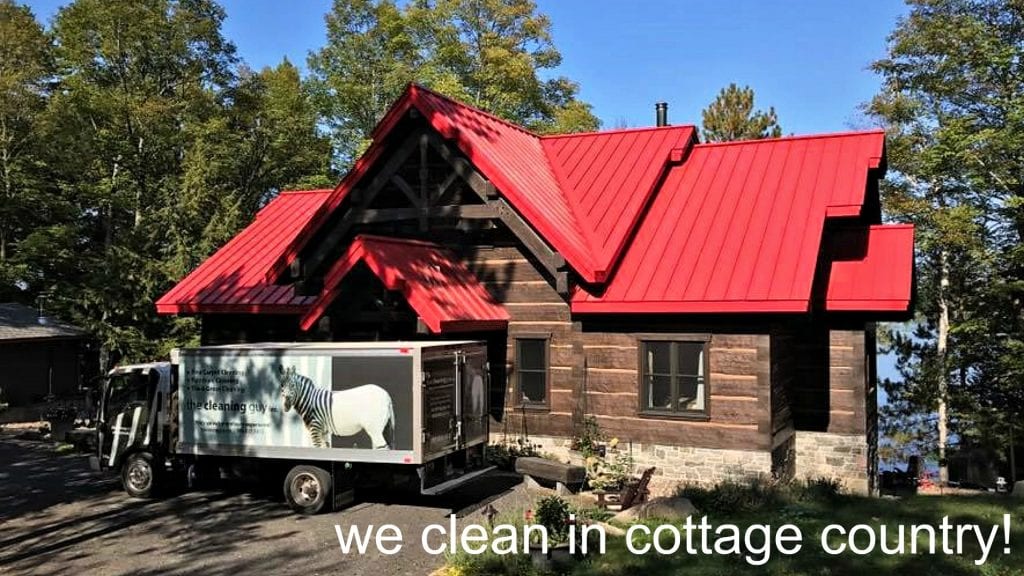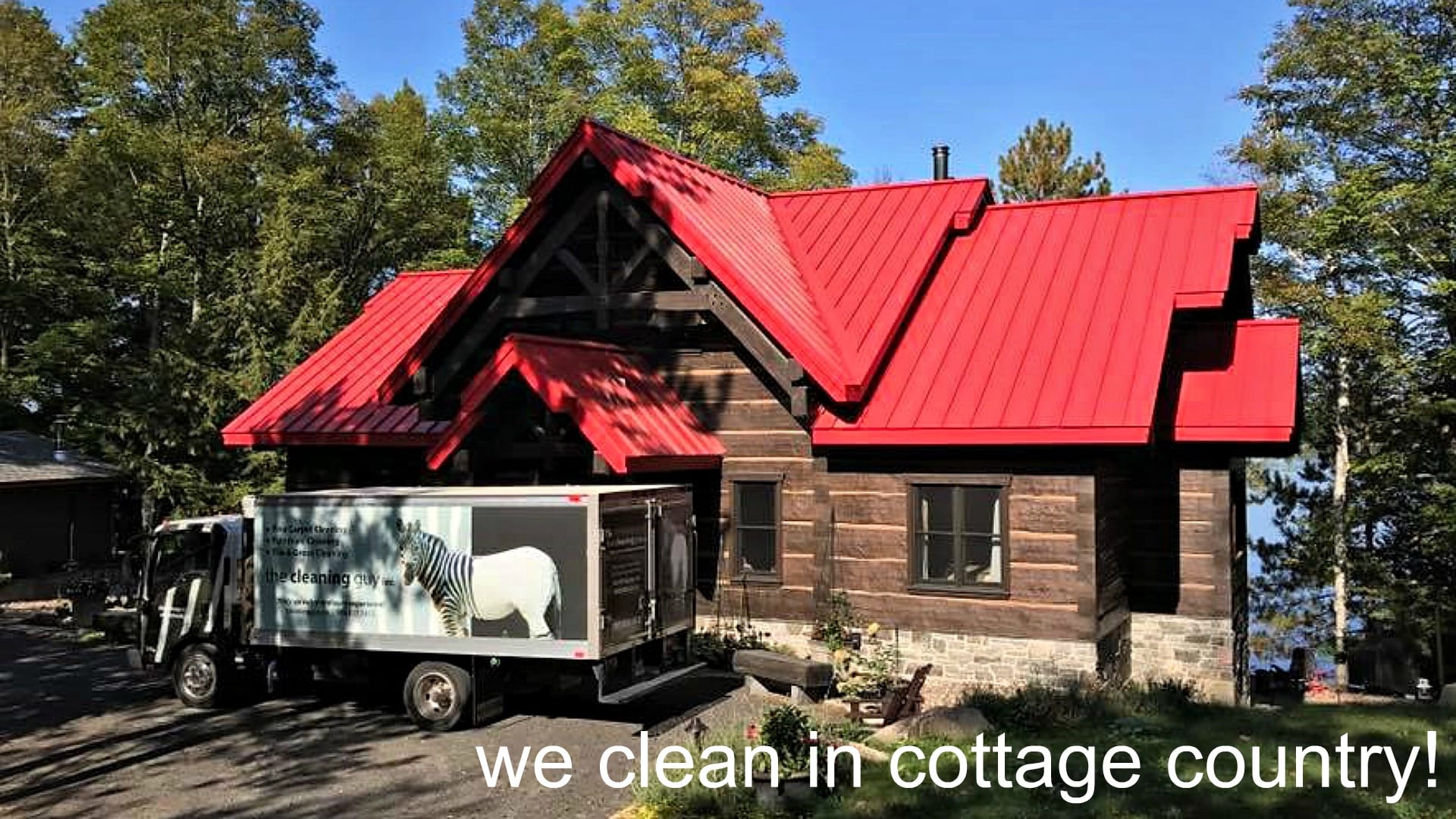 your home, your castle: your cottage, your retreat…
For many people, the cottage is no longer a small cabin tucked away in the woods; instead it would be more aptly described as a "weekend home", a place where the luxuries & conveniences of the city meet the beauty and splendor of the great outdoors!
As wonderful as it is to have a weekend retreat home, cottage country can also present a number of challenges when it comes to maintaining your prize investment. Service companies are not always readily available and those that are, may not be geared to service higher-end homes.
Over the years, our GTA clients that trust and love the Cleaning Guy experience, have asked us to come up and provide that same experience in their cottages. While it is not always economically viable for us to service smaller cottages, it is not uncommon for our clients to have "city-sized" homes that require specialized cleaning.
These are some of the services that we can provide:
Wall-to-wall carpet cleaning, deodorizing, and protecting
On-site area rug cleaning and protecting
Tile, stone & grout cleaning, and sealing.
Wood floor cleaning
Furniture cleaning and protecting
Patio furniture cleaning.
Duct cleaning and sanitizing/deodorizing
Power washing.
You trust the Cleaning Guy with your city home: why not trust us with your cottage too?
Call today! We would love to meet your out-of-town cleaning needs.