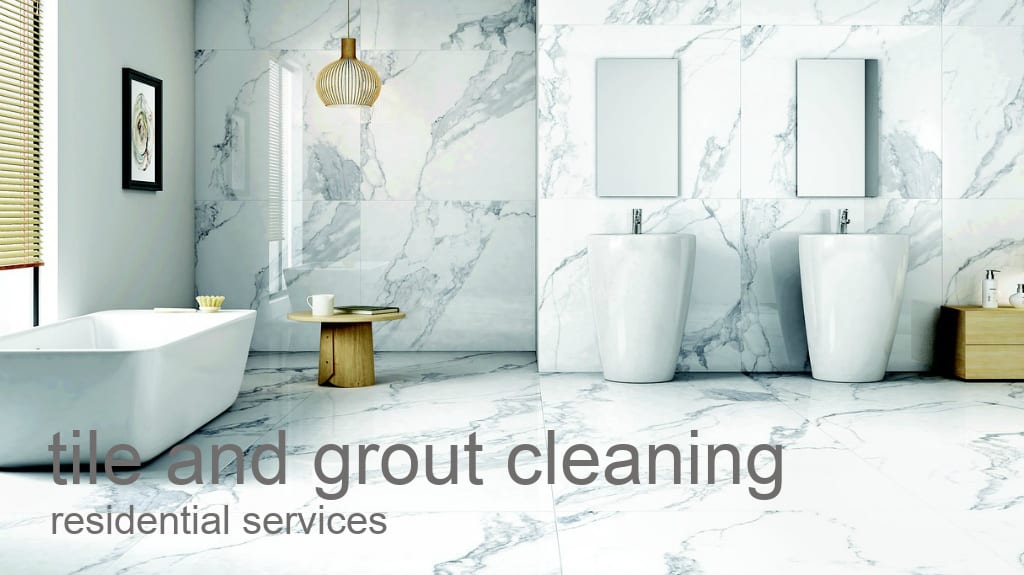 I clean my own tile and grout…. with a toothbrush and bleach!"
While we admire your zeal, there really is a better and safer way!
Traditional products for cleaning stone tiles and grout can be harsh and corrosive, some will even damage your expensive appliances just by the fumes they emit! Using the wrong product on your tiled floor can cause the stone to be irreversibly damaged.
We have a wide range of cleaners that are safe, water-based, and free from harmful VOCs! They will not damage either natural or man-made stone as well as working with, not against, the sealers we apply!
We use the power of the Big Truck to literally melt away and remove soils and stains from your natural and man-made tiles and restore those grout lines back to their original color & beauty
Just watch as we restore a tiled floor….
Floors that are cleaned and restored can be maintained much more effectively by sealing the tiles. High-performance, water-based, penetrating sealers form an invisible barrier that provides maximum protection against the toughest oil and water-based stains on both natural and man-made stones.
By the way, we can seal that stunning countertop that you just installed. Check our ZebraSeal Premium Surface Protection.
*We don't like using disclaimers, but when it comes to tile cleaning, we need to offer a couple. Our process will almost always remove surface soiling from grout. However, if the grout is STAINED, then no amount of cleaning will remove marks that have penetrated into the grout. Secondly, black mildew, often found in older bathroom areas will almost never be removed by cleaning. Finally, if grout is loose, cracked or compromised in any way, due to the "controlled power wash" element of the cleaning process, some grout may be dislodged in cleaning. While we carefully pre-inspect the floor, sometimes grout that looks fine is actually weak and disconnected from the tile.